The best wine shops in Madrid
We love wine, especially when it's in an adequate environment and with the best recommendations. Luckily, in Madrid, wine shops have stopped being places exclusively for gourmets to buy wine but also somewhere to enjoy it. Where do we start? In the increasingly popular Lavapiés district we can find La Fisna, at its new address on Calle Amparo, 91, where they still have a bar, wine shop and wine-tasting service. Here, you can enjoy a cosy atmosphere, high tables which fill up after 8.30 p.m. and a food menu which includes an excellent selection of cheeses and delicious callos.
Lavinia is the main wine shop in Madrid and it also includes a lavish restaurant overlooking this DO wine paradise. Among its different attractive features is the automatic wine-tasting system. By paying between 60 cents and 1 euro you can try small amounts of different wines and sparkling wines and then purchase the bottle that seduced you the most if you wish. It's almost like an intensive sommelier course.
La Carta de Vinos, in the Alonso Martínez neighbourhood, is a spacious and pleasant space which offers more than 500 different wines with the right balance in variety, so that you don't get lost with so many options. It is designed a bit like a social club, with an excellent atmosphere where you can enjoy a pleasant chat with friends accompanied by your chosen wines.
If you really want to have many options to choose from, thousands in fact, check out Enoteca Barolo, which has more than 2,000 different wines spread over two floors (although Lavinia still rules in this category with more than 4,500 wines). It's not exactly centrally located (Calle Príncipe de Vergara, 211) but it is well worth a visit, since it will allow you to buy some fine foreign wines, including more than 200 Italian varieties from Piedmont and Tuscany and a few French samples from Bordeaux and Bourgogne.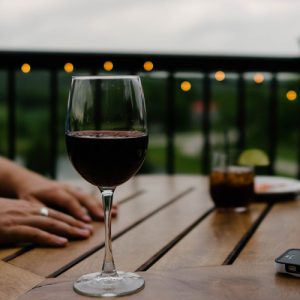 Categories: Gastronomía en Madrid
« Plans for an adrenaline rush in the Spanish capital