Galician gastronomy seduces Madrid
The Spanish capital enjoys being a delegation of all the different parts of Spain. Among others, you can eat excellent paella, having previously checked Wikipaella, of course, and try some delicious Galician cuisine in the many seafood restaurants spread around the city. One of the best of its kind is Combarro, which stands out for its quality and for having served some fantastic seafood platters since 1973, although it must be said that it is part of a group of ostentatious restaurants which has seen better days.
In terms of being popular and accessible, from April 28th until May 15th the initiative Pulpo Pasión will take place, encompassing 39 restaurants in Madrid with the objective of serving the most exquisite dishes of Galicia's cuisine. This is the second year it is taking place in the city and it will be providing clients with food offers which combine octopus dishes and Albariño wine.
One of this initiative's strongest points is the Best Pulpo a Feira competition, where expert chefs try and cook the best version of this popular octopus dish, maintaining the essence of its simplicity: octopus, oil, salt and paprika (different to Galician-style octopus, which includes potatoes or cachelos).
You can check out the route or 'gastromap' here, which includes all the restaurants which have joined this octopus fever, each of them offering their very own version of the dish. Some of the best are Arrocería Daniela (Calle Atocha, 12), with its crunchy octopus for 25 euros; Bar La Gallera (Calle Santa Engracia, 9), serving pulpo a feira on a bed of spicy cachelo puré for 7.50 euros; and Casa Nemesio, (Paseo de la Castellana, 260), with its pulpo a feira for 22 euros. All of them also serve delicious tapas at cheaper prices. Choose the one that's the most tempting for you and enjoy this ode to Galicia.
As well as this initiative, we propose two restaurants if you want to try the best Galician cuisine in the city, with dishes at popular prices and plenty of seafood: Marisquería Ribeira do Miño (Calle Santa Brígida, 1) and Los Crustáceos (Calle Francisco Zea, 11).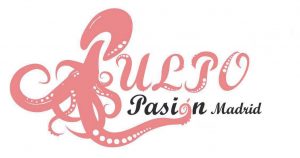 Categories: Gastronomía en Madrid
« The best Indian and Thai restaurants in Madrid
Madrid through apps »