Culture in Lavapiés
Some people call it "Malapiés" due to its increasing resemblance to the nearby district of Malasaña, home of the hipsters and cupcake bars. However, Lavapiés refuses to lose its combative and multi-ethnic identity, although in recent years it has seen the arrival of more fashionable establishments and activities.
Tabacalera is an excellent example of the new Lavapiés, hosting exhibitions like the one by Leandro Katz called "The Seagull's Footprint", which can be seen until April 16th. It comprises 16 series of photographs and videos of the Argentine artist born in Buenos Aires in 1938. Having lived in New York for more than half of his life, Katz's gaze is set on Latin America, combining anthropology and history to try and recover his essence and identity with new and non-automatic eyes. It is an excellent chance to discover the work of Katz, for the first time in Madrid, in an exhibition organised by the Ministry of Culture.
Also depending on the Ministry of Culture but under no circumstances more "official" or lacking in character is the Valle-Inclán Theatre, one of the headquarters of the Spanish Drama Centre. It offers a programme that is always attractive, avant-garde and of great stage quality. 'In Memoriam. La quinta del biberón', 'The sphere which contains us', 'Festen', and 'Zenit. Tailor-made reality', by drama group Els Joglars are just some of the shows that are currently on. Starting on March 24th, it will show 'Séneca' by Antonio Gala.
Since not everything is about cultural visits, we recommend a visit to La Fisna, a winery which has improved with its new location (Calle Amparo, 9), now including space to taste wines as well as the shop itself. With more than 100 different wines at your disposal, the corkage fee is an additional 4 euros, making it an option that is worth it if you are going to try more than one glass of wine.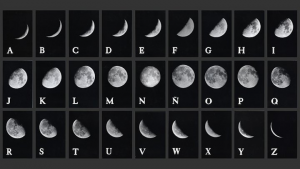 Categories: Arte y cultura
« In wine shop veritas
The best Indian and Thai restaurants in Madrid »