Mercado de la Paz, a commercial and gastronomic oasis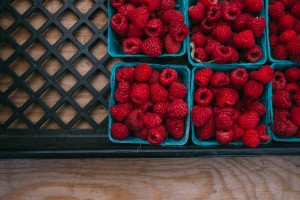 Almost as old as its home, the Salamanca district, Mercado de La Paz was built in 1879, the last market constructed in the Nineteenth century. Located on Calle de Ayala, 28, it endured a thorough renovation in the mid-Twentieth century and today it's one of the oldest survivors of its kind. At first glance, it's a typical local market but if you look deeper you can see its charm. One of them is the new Do Eat, a restaurant famous for its fresh and light dishes. Another is Casa Dani, a typical bar that has ended up with TripAdvisor's Certificate of Excellence thanks to dishes such as its famous Spanish omelette.
Between the meat and fruit stalls, you can find Hamburguesa Nostra, currently one of the most popular burger restaurants in the area. They serve Galician ox, beef, American beef and ox from the Esla Valleys in varied and succulent presentations such as the 4 cheeses burger, with prices ranging from 10 to 15 euros.
The market also has stores that sell select products, such as the gourmet deli La Boulette, which specialises in cold cuts, pâté, foie and the best Spanish and international cheeses. At La Alacena del Gourmet you can buy Spanish delicatessen ingredients such as sardines, tinned mussels, Santoña anchovies, white tuna (bonito del norte) and other Spanish gastronomic delights.
However, if you prefer French cuisine, at Oh Délice you can enjoy a large selection of products from Spain's neighbouring country, including real champagne. We finish off the Southern European cuisine circle with Cocin Ita, a small but charming family-run restaurant that serves exquisite fresh pasta and other Italian dishes such as homemade gnocchi with Gorgonzola sauce.
Remember that Mercado de la Paz opens morning and afternoon on weekdays, Saturdays until 2.30 p.m. and closes on Sundays.
Categories: Gastronomía en Madrid, General
« Microteatro por dinero, summer microtheatre in Madrid
Ice cream shops that will make you melt »