Great Exhibitions, Great Sensations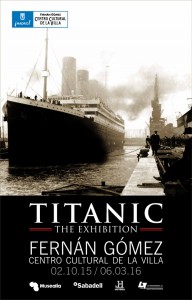 With the autumn season almost over, the art exhibition offer is shining in all of its glory. We start with Kandinsky, one of the fathers of abstract art who wanted to make music with his brushes. Soon to be 150 years since his birth, the CentroCentro space in Palacio de Cibeles is holding one of the largest monographic exhibitions on the Russian artist with 100 works loaned by the Pompidou Museum in Paris. The exhibition will be on until February 28th, with tickets costing 11 euros and just 5 euros on Mondays.
Another important mention is the Edvard Munch exhibition which, despite not including The Scream, contains a large amount of works by the Norwegian artist, maintaining all of Munch's intensity and, surprisingly, its colour. Titled Edvard Munch: Archetypes, the exhibition will be open until January 17th, with 80 paintings that delve into states of mind materialised by the palette and brushes of one of history's most influential artists. Enjoy it at the Thyssen-Bornemisza Museum, with tickets costing 7-11 euros.
And for photography fans, we highlight Perceptions. Men and women in photography history, on until January 5th at Fundación Canal. It is a perfect chance to analyse the evolution of male and female roles from the beginnings of photography until today, with photographs by established artists such as Julia Margaret Cameron and Robert Frank. Entry is free.
We conclude these suggestions with a more mainstream exhibition, albeit no less interesting. Titanic. The Exhibition is perfect for visitors to discover how life was inside the ill-fated transatlantic ship and some of the most significant items, such as the clocks that stopped at the precise time it sunk. You can visit it until March 6th at Teatro Fernán Gómez on Plaza Colón. Tickets cost from 6 to 12 euros.
Stay with us and come and discover the many exhibitions in Madrid. We are one of the best budget hotels in Madrid, offering the best value for money next to Puerta del Sol.
Categories: Arte y cultura
« Tradition galore: the best callos in Madrid
Gastronomic Delights You Must Try »