The most 'real' portraits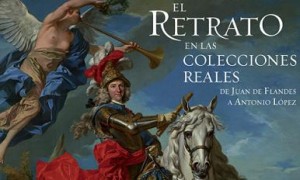 Antonio López is considered part of the Realist or even Hyperrealist school (although he really isn't from a strict point of view since he does not paint reality exactly how he sees it, which is what near-photographic artists such as Richard Estes do), so his 'real' portrait is doubly 'real'. Or realistic. This play with words is an excellent introduction for this exhibition, since the word real in Spanish also means 'royal'. Portraits in Royal Collections. From John of Flanders to Antonio López is the name of the exhibition, which also includes the portrait of the family of King Juan Carlos I, which took the Tomelloso-born artist so much time to finish.
It is the modern touch of this interesting exhibition that offers a panoramic view of the history of royal portraits from the 15th century until today, with the houses of Habsburg and Bourbon as the main protagonists. There are artworks of large dimensions, such as the portraits dedicated to Carlos V by Jakob Seisenegger, or the one of Carlos III as the great master of his Order.
Among the selection of the commissioners is the portrait of Queen Isabella I of Castile -not too similar to Michelle Jenner, who portrayed her in the recent TV series- painted by John of Flanders around the year 1500. It shows an aging queen, although she was not old in age since she in fact died at the age of 53.
The visitor will also find the portrait of King Felipe II of the Day of St. Quentin quite familiar, a portrait of great formal beauty and stylistic sobriety, painted by Antonio Moro in 1560 and which is also a great example of the royal garments of that time. Since the monarch was the general of the Spanish army, it also shows military elements such as the baton, the sword or the dagger.
It is an immersion in Spanish history through the heads of its aristocracy, although it is also a route through art history and the evolution of its techniques. It is open daily until the 19th of April, from 10.00am to 6.00pm, with tickets costing 11 euros. Where? In Madrid's Palacio Real, just a 15-minute walk from our hotel in downtown Madrid.
Categories: Arte y cultura
« Massage as a need
Switzerland Exists! (Gastronomically Speaking) »