The Best Cheeses in Madrid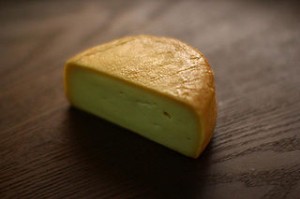 Those who defend the Alkaline Diet do not recommend the consumption of cheese and even less so accompanied by red wine. However, what would be do if we had to follow every single health tip that we read every day in the press? With moderation, this food is an indispensable pleasure and if you do not want to combine it with red wine you can also do it with white win, an option that is as dignified as it is recommendable.
In Madrid, there are very few cheese shops, but the few ones that exist offer the best of this dairy product, with select imports from countries that make the best cheeses, without forgetting about Spanish ones, of course. In Spain, there are 26 D.O. cheeses, twenty less than France, one of the kings of cheese production in the world.
One of the most emblematic shops is Poncelet, located on Calle Argensola, 27, on the corner with Calle Génova. It opened its doors in 2004 with the aim of, according to their website, "fomenting the great Spanish tradition of elaborating cheese and becoming a showcase for the Spanish cheese industry". We therefore see how this shop goes for the Spanish cheeses, although it must be just a statement of principles since most of its cheeses for sale are French. In the top ten that they show on their website there is still a French majority, with one Swiss incursion (Appenzeller Extra) and two Italian ones (Gorgonzola and Parmigiano Reggiano). They have an online shop that allows you to buy following a criteria of prices: cheeses for under 30€, under 20€ or under 10€, as well as a unique gourmet section.
In winter of 2014, another establishment of La Casa de los Quesos was inaugurated, since they had another shop on Calle O'Donnell, 34, which is now also in the district of Manuela Malasaña. It is a franchise with almost twenty shops spread all over Spain that stand out for selling "the best homemade cheeses in the world". Its prices, unlike Poncelet, are more attractive to the eye since they sell them in smaller slices. Therefore, you can buy some English Stilton for less than 2 euros. You can find Spanish cheeses like the delicious and creamy Torta del Casar, Peralzola blue cheese or Cebreiro, with D.O.
These are good options to buy some quality cheese that can also be consumed in the many bars that serve them in elaborated wooden cheese boards. In the markets of San Miguel or San Antón you can find some great proposals without having to go far from the Puerta del Sol or our hotel.
Foto: Club del Queso via Wikimedia Commons. Licencia CC Attribution 2.0
Categories: Sin categoría
« Brunch in Madrid
A ride on the Strawberry Train »