New Archaeological Museum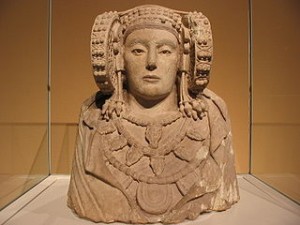 This new impressive cultural hotspot that was inaugurated on March 31st of this year after enduring an important renovation, is known by its three initials (MAN). It has larger exhibition space, new exhibition design and better accessibility for visitors with reduced mobility, among other improvements that have taken six years for this museum that was originally inaugurated back in 1867.
MAN, which reminisces a bit of the British Museum in London, holds a permanent collection of everyday life objects inside as well as works of art from the Stone Age, Protohistory, Roman Spain, the Middle Ages, the Modern Ages, Egypt and the Middle East, Greece and also a section of numismatics.
As a temporary exhibition until November 30th, visitors can see The Last Journey of Nuestra Señora de las Mercedes. A Cultural Treasure Recovered, which recreates the last days of that famous boat, famous for the treasures it kept when it was discovered and that the American treasure-seeking company Odyssey unsuccessfully tried to keep.
It also exhibits objects that try to show little details of the boat's time, which sunk in 1804, and the circumstances that provoked said sinking of this vessel of the Spanish Armada. The section A World at War: Europe and America circa 1800 will allow you to discover the tensions between both continents at that time.
Every month, MAN chooses a particular piece. During August, the chosen one was the Neolithic axe, with which the sedentary populations cut down the forest to expand their farmlands. Every Sunday at 12.15pm (lower floor, room 6), the expert Susana Consuegra explains how a simple object -for example, the wheel- was key in the evolution of history and humanity.
The re-opening of the National Archaeological Museum is a great reason to visit Madrid for the first time or do it again this summer. If you are looking for budget hotels in the centre of Madrid, don't miss out on Hotel Ateneo Puerta del Sol, where we can easily meet your expectations.
Categories: Arte y cultura, Guías Madrid, tourism
« Sweet Breakfasts in Madrid
A Night of Musicals in Madrid »